Press Release: Understanding Your Power Options as National Grid Scraps Last Resort Scheme
For Immediate Release
Hampshire, UK

Understanding Your Power Options as National Grid Scraps Last Resort Scheme
As the National Grid scraps its controversial Demand Side Balancing Reserve Scheme, Andover-based shentongroup urges organisations dependent on continuous power supplies to examine the various options available to help them safeguard their services.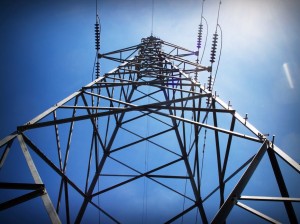 Widely referred to as National Grid's 'Last Resort' scheme, in order to counter a shortfall in reserve power, businesses across the country were offered attractive incentives to cut their electricity usage between 4pm and 8pm on weekday evenings. As aged coal power stations are taken off-line, green replacements, including gas power stations, are not being commissioned anywhere near fast enough, resulting in some of the lowest reserve power levels the UK has experienced in recent years.
National Grid planned to enlist enough businesses on the scheme to reduce their demand by some 177 megawatts overall. However, due to a lack of participants, only 30 megawatts has been achieved, with few organisations willing to take part in the scheme between 5pm and 6pm, this being the country's prime demand time.
With the cessation of the scheme, National Grid remains an uncertain and potentially unreliable source of power for organisations relying on continuous power supplies for business continuity. To help counteract the increased uncertainty posed by the scrapping of the 'Last Resort' scheme, shentongroup is committed to increasing awareness of the continuous power options that are available to companies of all sizes, with all levels of power demands.
Billed as the UK's leading technical experts in Standby Power, Uninterruptible Power Supplies and Combined Heat and Power systems, shentongroup offers a rich array of reference and educational material through its website; www.shentongroup.co.uk. For organisations wishing to better understand their options, a free whitepaper entitled "How important is power continuity to your business". It is geared towards helping businesses consider how the various types of power failures might affect them and their options to protect themselves from such scenarios. "Disaster Recovery Planning – How to create a resilient strategy" gives the reader a better understanding of how to evaluate the risks and to strategise through the creation of an effective disaster recovery plan.
As well as whitepapers on Combined Heat and Power, shentongroup offers a collection of case studies which study how shentongroup successfully supplied standby power, uninterruptible power supplies and combined heat and power supply solutions to organisations spanning industries as varied as; finance, healthcare, telecoms, manufacturing, retail, education, government, utilities and leisure.
shentongroup invites those wishing to learn more about the cessation of National Grid's 'Last Resort' scheme to speak to a member of their team now.
###
Contact
shentongroup
Shenton House
Walworth Road
Walworth Business Park
Andover
SP10 5LH
Tel: +44 (0)844 888 444 5
Email: sales@shentongroup.co.uk
Web: www.shentongroup.co.uk