Hire a Generator From The Industry Experts
As a leading generator hire company, we have nationwide coverage which enables us to respond quickly to requirements and provide delivery and installation of the rental equipment. Scheduled generator servicing is included within any rental contract and each generator hire is covered by our 24/7 support service giving you complete peace of mind.
Road Tow Generators
Ranging from 30kVA 1phase to 200kVA 3phase road towable generators are great for getting to remote and difficult locations. Towed to site with our fleet of 4X4 vehicles.
Trailer Mounted Generators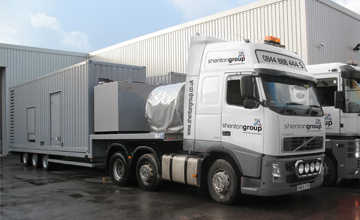 From 800kVA to 1250kVA our trailer mounted generators fully equipped with everything needed including bulk fuel tanks and cables, are delivered and positioned on site by our qualified drivers for a quick turnaround solution.
Static Generators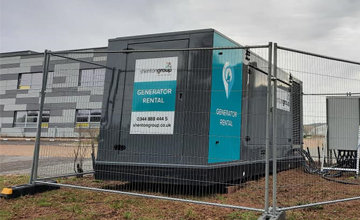 All our static generators are delivered by HIAB and can be position into almost any location. These generators range from 30kVA 1phase to 800kVA 3phase.
Nationwide Emergency and Planned Generator Rental
Whether you have an emergency power outage or a planned power shut down, we have a solution to support your needs. Our team can provide fast delivery and installation of the rental equipment, and have the expertise to deliver any generator solution for any application. We provide reliable solutions to:
Utility companies such as water, gas and electricity
Construction
Events
Manufacturing
Government
Telecoms
Healthcare
Long or Short Term Generator Hire
Whether you need to hire a generator for a couple of hours or a couple of years, we have you covered. Our power experts tailor a generator hire package that will ensure that you have everything that you need, providing true value for money.
Difficult Access
Many of our rental fleet up to 200kVA are road towable meaning deliveries to difficult locations with our fleet of 4x4s is possible. Any generators larger than this, our skilled HIAB teams can lift and skate your rental generator to exactly where you want it.
Get An On-Site Expert
For critical applications or shut-downs Shenton Group offer the complete 'Baby Sitting' service for your rental generator. This means we can have one of our engineers on site whilst you have a rental to ensure should anything go wrong, help is on hand.
Fuel Management
Whether your rental generator is installed as a backup in case of a mains failure, for an event or to power machinery, be sure that you have considered fuel management. Shenton Group can provide fuel level monitoring to ensure that your fuel is replenished and power continuity maintained.
Project Management
From carrying out an initial site survey right through delivery, install, monitoring, baby sitting of your generator and fuel management, we will look after your complete rental project. Whether its for a pre-planned shut-down, long or short-term rental or 50/60Hz, we can provide the solution to meet your needs 24/7/365.
Cable Management and Distribution
Shenton Group can offer the rental of all cables and necessary distribution. Using our own equipment our team can either just deliver or carry out the full installation ensuring everything is left neat and tidy.
Accessories
We understand it's the small details that matter so ask our team if they think there are any accessories you should have with your rental. Shenton Group can supply the necessary protective barriers, fuel spill kits or cable covers.
Disaster Recovery Plan
For some organisations, to unexpectedly lose power could have disastrous effects. The health care sector relies on power to be available 24/7 to support life safety equipment. The finance sector also heavily relies on power availability around the clock to keep systems up and running. A drop in power could cause all kinds of havoc, from customers not being able to access their money to security implications. Do you have a Disaster Recovery Plan in place to protect your business?

Do you need a guaranteed response time? Do you need guaranteed equipment availability?
For a fixed annual fee, we will put together a bespoke Disaster Recovery Plan and issue you with your unique contract number. Call our 24/7 Helpdesk and quote your contract number and we will initiate your Disaster Recovery Plan.
Generator Hire – Additional Accessories
Customers who choose Shenton Group as their temporary generator supplier will soon understand that the 'hire' is just a small part of our generator rental services. Our experts can support you with all the necessary equipment to ensure you have a reliable power supply including:
Fuel tanks
AMF panels
Transformers
Cabling
Distribution panels
Temporary fencings
Cable covers and ramps
Acoustic Panels
Our team can either just deliver the generator to your site or carry out the full installation ensuring the generator is connected properly and cable runs are left safe, secure and tidy. Our experienced team members will also be able to advise on any additional accessories or equipment that you may need for the duration of the hire.