Continuous Power Even More Reliable: Free Maintenance with all New Generators
shentongroup continues to provide more and more organisations throughout the length and breadth of the country with generator solutions they can rely on. And now, we're pleased to announce that we're adding even more value and even more reliability to your continuous power solutions. For every standby generator that we sell in 2016, we're adding on free of charge a Power Care 24 maintenance contract.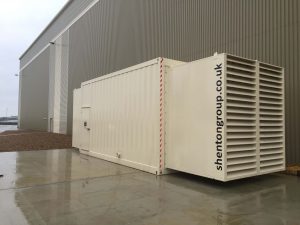 As shentongroup strives to supply customers with best-in-the-industry continuous power solutions, this move will ensure that our generator customers experience additional peace of mind in the knowledge that their generator will be regularly serviced, ensuring optimum generator performance. In addition, shentongroup engineers will be available on call 24hrs a day, seven days a week to provide technical support and emergency response. Because shentongroup has a number of strategically placed depots throughout the country, help is never far away.
If you'd like to know more about shentongroup generators, click here and for a better understanding of Power Care 24, shentongroup's generator maintenance and support programme, now free with all generator purchases, then click here.