Press Release: Standby Generator Giant Raises Generator Quality Bar
Having been a name in standby generators for some 35 years, Andover-based shentongroup has announced a major upgrade to its industry-leading generators, a free-of-charge CPD service and a forthcoming presence at this year's Energy Summit.
With clients spanning major retailers, data centres, the NHS and extensively the military, shentongroup generators are trusted for their quality and reliability. The company has recently taken the step of changing from the DSE 7310 Mk1 generator controller to the 7310 Mk2 as standard across all generator sets. This provides clients with the advantage of having extra inputs and outputs for engine peripheries monitoring, including 4-20mA inputs, dual communications and an improved processor.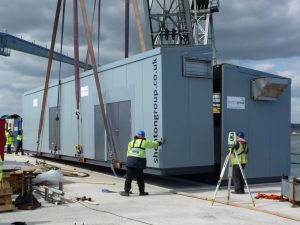 shentongroup Technical Director, Derek Barry said: "From the early eighties, a huge part of shentongroup's focus has been on research and development and continual product improvement. Therefore, we're continuously looking to improve, especially in areas of monitoring and output communications. The 7310 Mk2 generator control will help to provide even more reliability for our clients".
As well as the recent generator upgrade, shentongroup is also promoting its CPD service. Clients can now benefit from a CIBSE-approved expert delivering a one hour approved lecture on either generators or combined heat and power. Those wishing to secure their complementary, non-sales orientated lecture should visit www.shentongroup.co.uk/contact.
The company is also gearing up for this this year's Energy Management Summit where the company will be showcasing the many benefits of combined heat and power.
###
Contact
shentongroup
Shenton House
Walworth Road
Walworth Business Park
Andover
SP10 5LH
Tel: +44 (0)844 888 444 5
Email: sales@shentongroup.co.uk 
Web: www.shentongroup.co.uk