A Wealth of Free Standby Power, Uninterruptible Power Supply and Combined Heat and Power System Resources
As the UK's Leading Technical Experts in Standby Power, Uninterruptible Power Supplies and Combined Heat & Power Systems, shentongroup has been amassing an unrivalled library of reference and educational resources across this field, all available free-of-charge. Whether you're a specifier, other industry professional, or even a student, you'll find our collection of case studies, white-papers, videos, data-sheets and technical blogs invaluable.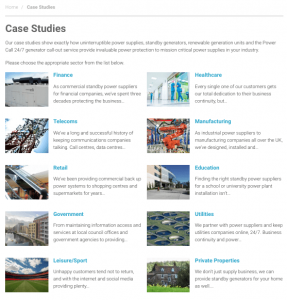 Case Studies
Showcasing real-life shentongroup projects, our collection of case studies demonstrates how all of our clients start with a problem and how the shentongroup team provide and implement an innovative solution; overcoming problems, challenges and meeting deadlines and budgets. The outcomes, products and services, along with both shentongroup and our client company are then examined.
Whitepapers
shentongroup's collection of white-papers probe continuous power strategies, disaster recovery and Combined Heat and Power in a detailed, yet digestible tone.
Videos
Nothing gets the point across better than a short video. Presented by key shentongroup team members, our latest array of videos examine topics including; 'Getting Generators into Awkward Places', 'Installation of Generators Inside Plant Rooms' and 'G59 Approval – Busting The Myths'.
Data Sheets and Brochures
Every product we supply is supported by a downloadable data-sheet pdf containing key specifications and features; ideal when you're fact-finding for any project. We also provide a wealth of supporting brochures showcasing our products and services.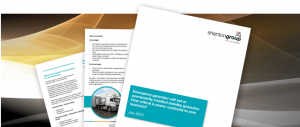 Technical Blogs
Every week we endeavour to share the latest news from the world of Standby Power, Uninterruptible Power Supplies and Combined Heat and Power. From attending industry events, to completing prestigious projects, or even imparting our expert perspective on current topics and issues across our sector, keep an eye on our technical blog for the latest news, views and insights.
And if all of this isn't enough, then we even have an army of technical experts waiting to take your call on 0844 888 444 5.