UK Government CHP Targets – How Does a CHP Plant Work?
With heat production currently accounting for some 20% of UK carbon emissions, the government's goal for eight million homes to be connected to district combined heat and power networks by 2030 certainly seems wholly logical. The government predicts that by 2020, heat networks could service 43% of the UK's overall heating demand (LocalGov, 2017). 

With a portfolio of successful combined heat and power district heating projects to date, shentongroup is the sole UK and Ireland distributor of Tedom Combined Heat and Gas systems.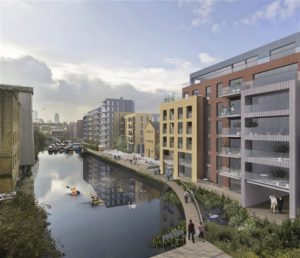 But exactly what are the benefits of combined heat and power and how does a CHP plant work exactly? Well simply put, generating affordable electricity from cheaper, greener gas also generates a great deal of heat. This heat is utilised to produce large volumes of hot water. This hot water is then distributed across district networks or large buildings.
Two examples of shentongroup district CHP projects are covered in our case studies entitled "shentongroup Provides CHP Solution for Prestigious Housing Development"  and Combined Heating and Power Systems for New Housing Development in Surrey.
As the UK's Leading Technical Experts in Standby Power, Uninterruptible Power Supplies and Combined Heat & Power Systems, our experts are ready to take your questions relating to combined heat and power and how you can utilise it to provide far cheaper, greener heating across housing developments and large buildings. Click here to get in touch.