Specifiers: shentongroup meets bimstore
shentongroup's Building Information Modelling (BIM) files come to bimstore, the one-stop-shop for official manufacturer-approved BIM objects. Visit bimstore and you'll find a number of digital representations of shentongroup products, helping specifiers and designers to fully understand dimensions and specifications, enabling them to integrate our products efficiently into planning and design stages of any project.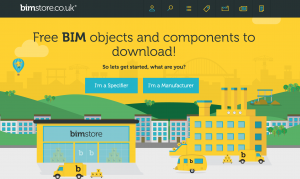 bimstore hosts and provides a huge array of BIM files which are provided for download free-of-charge and the website even provides it's own complimentary software and app to allow for BIM file viewing. Over the coming weeks, shentongroup will be adding more and more of our BIM files to our bimstore page which can be viewed here.
As well as availability through bimstore, we're also placing BIM files onto our website, providing you with even more choice of how and where you access shentongroup BIM files!

 All content hosted on bimstore meets and exceeds UK Industry Standards AEC, Bsi, PAS1192.2, along with required COBie parameters to meet UK Government standards.  We're sure you will find bimstore hugely helpful and if you need even more information about our CHP and standby power products, we invite you to speak to a member of our professional and friendly team by clicking here!