shentongroup Vacancy: IT Management & SAP Support
shentongroup are the UK's leading Technical Experts in Standby Power, Uninterruptible Power Supplies and Combined Heat and Power Systems.
An excellent opportunity has arisen for an experienced IT Manager/SAP B1 Consultant to become part of a forward thinking Generator, UPS and Combined Heat & Power company committed to sustainability in all areas of the business. We continually strive for improvements in all areas and have sound systems in place that need managing, developing, and progressing.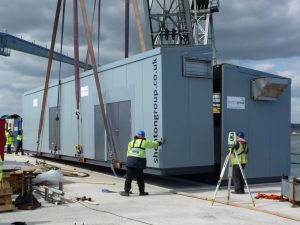 In order to ensure we continue to move forward we are looking to recruit a dedicated IT Manager & SAP Support person to drive our company IT and System infrastructure forward and to support all employees to ensure the company continues to operate at maximum efficiency.
As IT Manager & SAP Support you would report to the Managing Director and typical responsibilities will be:
• Day to day responsibility for the upkeep, performance, maintenance, and reliability of the IT infrastructure
• Day to day responsibility for the upkeep, performance, maintenance, and reliability of the SAP B1 infrastructure
• The in-house "go to" person for all IT & SAP issues
• The contact for and with our external IT and SAP support consultants
• Responsibility for the company IT budget
• Responsible for SAP B1 customization and implementation
The successful candidate will have:
• A proven track record in the above areas
• An SAP B1 Consultancy Qualification
• Experience in managing IT systems and IT budgets
Required skills include:
• Total honesty
• A driven and hardworking attitude
• A proactive solution driven mind-set
• Good ability to work with individuals
• Good time management
• Good task management
• Ability to stay calm under pressure
• A sharp and proactive mind
• An organised attitude
Your package will include:
• Attractive salary, commensurate with experience & ability
• Participation in company-wide performance linked unlimited profit share scheme
• 25 days annual leave, increasing through company loyalty programme
Please contact the undersigned in confidence for any further information.
Thank you
Jody Meek
Managing Director
W: 01264 349 346
M: 07848 452 746
Email: jody.meek@shentongroup.co.uk