shentongroup Supply Rental Generators to Major Hospital
We at shentongroup take pride in the knowledge that we can cater for all backup power needs in any situation.  On this project we were needed to keep the power on whilst our client had to conduct some pre-planned electrical repairs at a major hospital.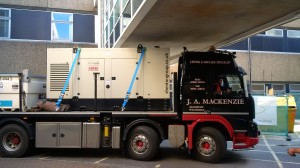 Our highly experienced team worked around the clock to ensure the cabling was laid out and connected at times when there was minimal disruption to the Hospital.  We also ensured the rental generators were located at different areas of the site including 1 x 330 kVA and 2 x 200 kVA generators.  We also provided a 500 kVA rental generator as a backup to the hospital's 4 main generators.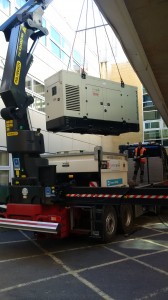 Not only this, but to give the client extra peace of mind we ensured a shentongroup engineer was onsite for the duration of the works just in case there was an issue that needed addressing urgently.  Various Fuel tanks were also supplied by us including 4,500 litre and 2,000 litre tanks and a 950 litre Bowser.  Another very happy shentongroup client!
.