Scotland Losing Power Supplies – Plan Your Own Uninterruptible Power Supplies Now
Although it's still British summertime, the reports of power cuts are coming in thick and fast, something that reinforces the need for businesses throughout the UK to start thinking about their uninterruptible power supplies well in advance of winter.

We've already reported that the UK is at high risk of widespread blackouts this winter, as energy supplies reach some of their lowest figures in recent years. Scotland has been warned this week to prepare for power cuts as its only coal-fired power station, Longannet, is set to close next year, reportedly because the installation is now deemed to be 'uneconomic'. After five decades of operation, Longannet will cease electricity production on March 31 next year, prompting widespread concerns surrounding the risk of blackouts and even hospital closures.
Speaking to The Express, Dunfermline councillor, Bob Young, who sits on the Industrial Communities Alliance, warned that he is in no doubt of the negative affects the closure could have, expressing that it is a dangerous move 'as we've not got enough power to run things". He added: "Are we going to close council buildings and go to a three-day week? Are we going to close hospital wards?"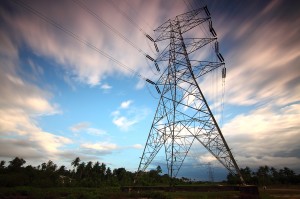 With the capacity margin of spare electricity available for high demand having reduced over the last 25 years, it has dropped from around 30 per cent in 1990 to as low as five per cent last winter and this winter it is expected to be even lower.
For businesses and organisations that rely on uninterruptible power supplies, now is the time to research backup generator power supplies and to initiate combined heat and power supply projects. To discuss your organisation's power supplies and the numerous options for uninterruptible power systems available, speak to a member of the shentongroup team now.