Rental Generators Serviced with Military Precision
From supplying diesel generators to the British army in the 1980's, to delivering continuous power solutions to Ministry of Defence clients thereafter, shentongroup understands exactly what's required to provide defence clients and their contractors with reliable and trusted continuous power services, abiding by often very strict confidentiality and security protocol. This was the case when shentongroup was approached by an air and naval contractor, whose highly secure site was undergoing electrical cabling work and required rental generators to guarantee continuous power.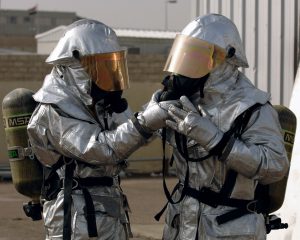 Because our client provides the military with sensitive and classified electronic, explosives and chemical and biological technologies, their site security was was particularly high. Fully conversant with defence security and confidentiality measures, shentongroup was entrusted to provide 3 large rental generators to guarantee 24/7 prime power. With our client's site playing a crucial role towards the effectiveness of our military and thus, the security of our country, shentongroup engineers fully understood the importance of their work and the need for them to maintain dependable continuous power.
With a number of important defence-critical systems on-site demanding flawless power, shentongroup engineers visited the highly secure site twice per week to refuel the generators and every three weeks to provide them with a service, ensuring their optimal performance.
Get in contact today to find out more about shentongroup's reliable generator rental options. To speak to a member of the UK's leading technical experts in Standby Power, Uninterruptible Power Supplies and Combined Heat & Power Systems, click here.
To learn more about how shentongroup engineers provide highly secure and often restrictive defence sites with robust continuous power solutions, read shentongroup's Military and Airfields case studies here.