Nuclear at Risk as the UK Prepares to Leave EU
Dare we say it? The 'B' word? Well if you're reading the wider press this week, you'll have read how U.K lawmakers are warning how plans to leave the European Union could pose a very serious threat to the UK's power supplies and nuclear industry in particular.
Speaking to CNN, Iain Wright, head of a cross-party committee that published its findings this week stated that; "Ministers must act as urgently as possible." The committee warns how nuclear power plants could be forced to shut down if Britain leaves the European Atomic Energy Community, or Euratom. Considering that nuclear makes up some 20% of the UK's electricity and that the National Grid is taking its ageing coal-powered stations offline faster than it can replace them, this further confirms that the country's precarious reserve power levels cannot be supported by inconsistent renewables alone.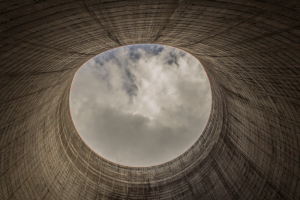 What does this spell for UK businesses? Organisations with power-critical systems spanning security, data and even life-support should be analysing disaster recovery scenarios and continuous power supplies in the event of blackouts and brownouts. shentongroup's whitepaper entitled "Protecting your business with the right type of standby power" examines power failure types and the options you have to deal with them effectively. If you'd rather speak to a member of the UK's Leading Technical Experts in Standby Power, Uninterruptible Power Supplies and Combined Heat & Power Systems, click here.