National Grid Back in the News – Your Continuous Power Options
Although the last thing we'd like to do is spoil your summer, of which there is plenty left for sure, The Financial Times recently rekindled the National Grid blackout debacle with a story detailing how the organisation is confident it can keep lights on this winter.

National Grid has predicted that its buffer between supply and demand during the approaching winter months is likely to average just 5.5 per cent. Therefore, it will surely dip to very low levels at times.  Similar to last year's margin, which it would be difficult to argue was anywhere near adequate, National Grid believes that maintaining this low level is 'manageable'.
However, if it weren't for the spare capacity that power generators are paid to keep on standby, along with the scheme that sees industrial users paid to reduce demand at peak times, the margin would be just 0.1 per cent.  As we reported in detail last year, a number of aged coal power stations are being kept online through lucrative deals with their owners, whilst National Grid fails to bring newer, greener power stations online fast enough.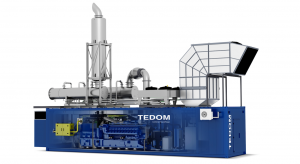 Until newer nuclear plants open in the UK, the country will depend more on less-reliable wind power and will continue to import power from European inter-connectors. So what can you do to ensure your organisation is guaranteed continuous power whilst the UK seemingly tackles faltering power levels? At the very least, organisations can utilise standby generators, and to enjoy no break in power whatsoever, Uninterruptible Power Supplies are an option. If your organisation has large hot water demands, with greener, cheaper natural gas and biogas becoming more readily available, Combined Heat and Power Systems produce less expensive electricity and utilise the heat from this process to supply cheap hot water and heating.
National Grid uncertainty certainly doesn't have to threaten your organisation's continuous power supplies. There's a Standby Power, Uninterruptible Power Supply and Combined Heat and Power System solution to suit every organisation type and size.  All you have to do is speak to the experts at shentongroup who will provide you with all of the options and all of the advice you could possibly want. Click here to speak to a member of our team now!