Enhanced Frequency Control Capability and Your Standby Power
As we've detailed recently, the UK's energy supply is becoming greener as coal power stations are being phased out. Power Engineering International details how, due to an increasing reliance on renewable energy, six energy companies and two universities are working with National Grid to find new ways of stabilising the country's transmission system.  Following the recent record-breaking coal-free periods in April that we detailed, as more renewable sources come into the system and larger, inertia-rich generators, such as coal-fired power stations drop out, maintaining system frequency response at 50 Hz (a license requirement) is becoming more challenging.
The organisations involved in the new Enhanced Frequency Control Capability (EFCC) project include Flexitricity, Belectric, Centrica, Orsted, Siemens, GE Grid Solutions and Manchester and Strathclyde universities.  The organisations are together developing systems to monitor and control a greener National Grid, maintaining stability during peaks in demand and supply, ultimately resulting in savings that can be passed on to the consumer.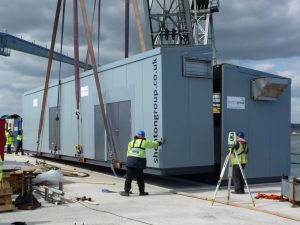 Whilst the EFCC addresses this issue, and indeed long after they have, organisations with critical energy requirements should fully research the true impact of power failure and the continuous power solutions available. Read shentongroup's white paper entitled "Your free guide to protecting your business with the right type of standby power" to learn more.  To speak with a member of the UK's leading technical experts in Standby Power, Uninterruptible Power Supplies and Combined Heat & Power Systems, please click here.