Data Centre Physical Security Examined
With Data Centre World just around the corner, this week we take a look at Data Centre security. shentongroup provides an array of products and services to data centre clients throughout the country, helping to ensure they stay online in the event of any compromise to mains power. But how deeply have you considered the physical security of your data centre? ITProPortal this week details how those wanting to take a closer look at the security of their data centre should, not only familiarise themselves with the continuous power supply options available to them, but also with the Loss Prevention Certification Board's LPS1175 standard.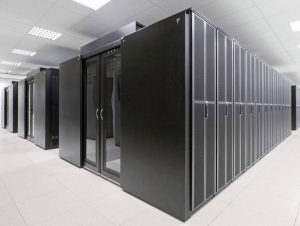 The LPS1175 standard assesses the physical resistance of security products when various types of unauthorised access tools are used against them. A brief summary of the standards includes:
SR1: Products in this class are secure against opportunist attacks by bodily force using tools including; screwdrivers, knifes and pliers.
SR2: As SR1, but including bolt cutters, claw hammer, drill and other mechanical tools.
SR3: Deliberately forced attacks using bodily force and a selection of attack options including; SR2 tools plus axes, chisels, crowbars or blow torches.
SR4: Forced entry at this level is by experienced individuals who have planned the attack with strong and possibly powered tools including; a felling axe, sledgehammer, steel wedges, disc grinder or jigsaw.
SR5: Products at this level have to withstand serious attempts at forced entry with top-end battery-powered tools used by fire and rescue teams, including; SR4 tools plus circular or reciprocating saws and specialist blades. SR5 also covers specialist cutting tools.
The article points out that, when considering your security options, you must always understand the value and importance of what you are trying to protect. With your data centre, you're not only trying to stop criminals from entering, but also to delay their chances of success so that security personnel can arrive on site once alerted. In the same way that software and hardware requirements evolve to meet demands, so too must physical security too.
shentongroup will be available throughout this year's Data Centre World, which spans 12-13 April at London's Excel. Speak directly to team members on stand A30 about securing your data centre's continuous power with industry-leading uninterruptible power supply systems and watch live demonstrations of shentongroup's HawkEye2 remote monitoring system. Whilst you're there, if you'd like the chance to win a helicopter flight across London for two, then be sure to leave your business card with the shentongroup team for a chance of winning this fantastic prize!