Carillion PLC – The Impact on the Continuous Power Industry
Carillion PLC is of course dominating the press and media at the moment, as scores of employees and suppliers recoil as the giant facilities management and construction services company goes into liquidation.
Firstly, the shentongroup team offer our sincere best wishes to any individual or organisation caught-out by this crisis and we can also confirm that shentongroup is neither embroiled in, nor affected by, the collapse of Carillion PLC.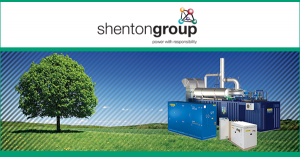 On 15th January, Carillion's liquidation was announced and the 18th January saw work across all Carillion sites paused. The company is perhaps a name that most link to the well reported HS2 high speed rail contract, with Carillion divisions winning scores of related contracts. However, the company is also well known for its energy competencies and capabilities.
Following numerous acquisitions, including EAGA in 2011, the organisation developed its focus on greener energies. Carillion PLC managed the construction and subsequent facilities management of scores of schools, hospitals, hotels and buildings with high energy and hot water demands. Having overseen combined heat and power projects, including district heating provisions for developments including the Hoopla London Project in the Royal Docks, the company's power capabilities extend to HV connections for offshore wind farms and to major overhead lines projects, to name just some.
With shentongroup's latest recruitment drive well underway, we would like to fill a number of vacancies spanning combined heat and power and generator rental areas, details of which can be viewed here.  Additionally, standby and continuous power professionals should regularly refer to shentongroup's official vacancy page to stay ahead of all career opportunities.
If your organisation or project has been affected by the demise of Carillion PLC and you are seeking advice relating to standby and continuous power, a member of shentongroup, the UK's leading technical experts in standby power, uninterruptible power supplies and combined heat & power systems is ready to take your call on 0844 888 444 5.  Click here for our contact page.