UK AD & Biogas 2016 is Here – Come and Talk CHP from Biogas!
It's here at last!  The shentongroup team are glad to be working hard over Wednesday 6th July and Thursday 7th July, meeting some of the thousands of enthusiastic visitors at this years UK AD & Biogas, taking place at Birmingham's N.E.C.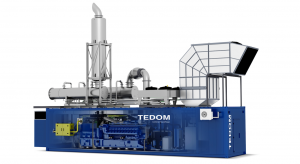 Head over to Stand G201 if you'd like to talk 'all things' Combined Heat and Power with the UK's leading technical experts.  Showcasing the Tedom range of CHP systems, you'll be able to learn how they take biogas, the by-product of the anaerobic digestion process, and generate cheaper, greener electricity.  Taking the heat generated throughout this process, Tedom CHP systems convert this into copious amounts of hot water.
As the UK and Ireland's sole distributor of Tedom CHP systems, we're particularly excited to announce the arrival of the larger Quanto CHP units; bringing high volumes of electricity and hot water to larger organisations with greater demands.
Quanto D400, D600, D800, D1200, D1600 and D2000 units are all biogas-compatible and come in a range of designs including; Open Module, Sound Enclosure, Container and Modular Design. Whether you're specifying for a hotel, university, large employer of even a leisure centre, Quanto CHP systems are now here to deliver the reliable, cleaner and cheaper power you demand.
So make sure that you swing by Stand G201. If you'd like to secure a slot with one of our CHP experts, then please get in touch now!
See you at #UKADBiogas2016!